FESTIVAL INFORMATION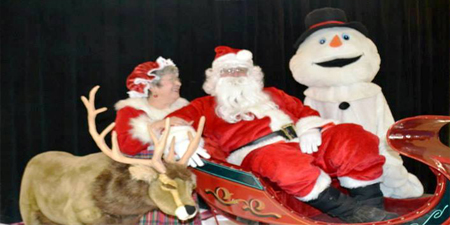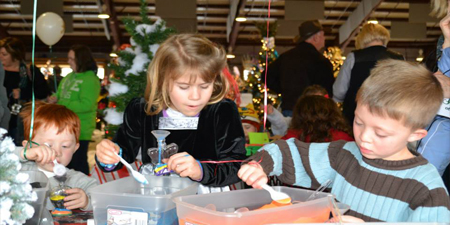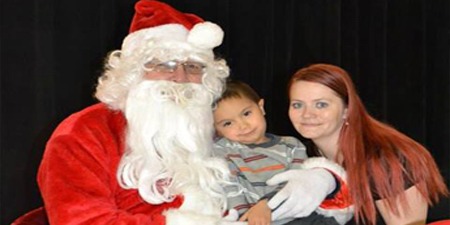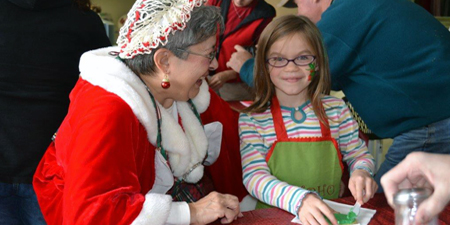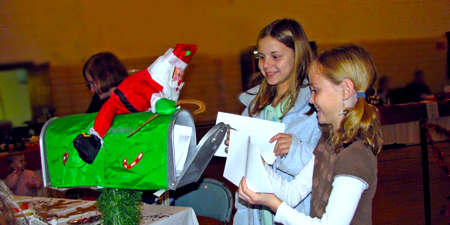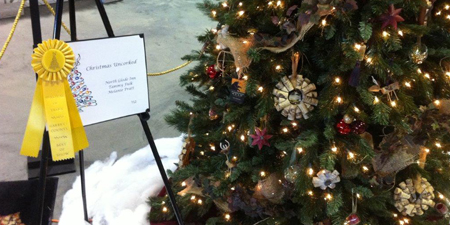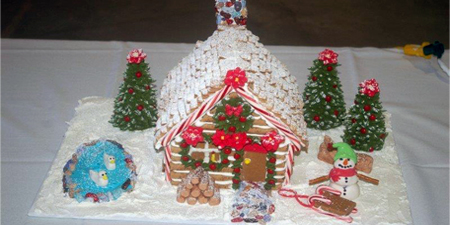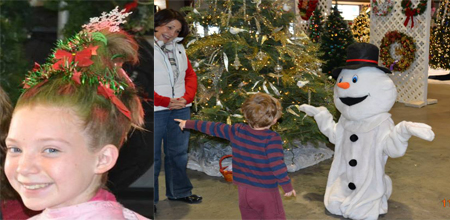 Free fun for everyone!
Stroll though all the delightfully decorated trees, wreaths, centerpieces, and enjoy the many attractions offered
Friday and Saturday
SCHEDULE OF ATTRACTIONS
Start the family fun with
Breakfast w/ Santa (Includes $5 dollar admission)
(Free for children under 1 year old)
Full hot breakfast
Choose Friday & Saturday
9a.m. & 10a.m. seating
Click here for details
Mrs. Claus' Kitchen
Friday 9a.m. – 5p.m.
Saturday 9a.m. - 4p.m.
Foods and drinks, low prices
Vendors
Friday 9a.m. - 6p.m.
Saturday 9a.m. - 4p.m.
Creative, special gifts for everyone
Grand Finale LIVE AUCTION Saturday 6p.m.
5:00 p.m. cash bar open to public
5:30 p.m. complimentary food with bid number only
Click here for details
Frosty's Funland!
SPECIAL this year! 9 a.m. to Noon --
Collen Driscoll, author of Elf books

will be with us to SIGN YOUR BOOK!

Bring your own book or buy from her!


Bring your camera!
Santa's Bakery
-
FREE!
Decorate your own cookie!
Craft Tables
-
FREE!
Cut, paste, decorate!
Face-Painting
–
FREE!
Elfenheim Mall!
- Where kids can buy gifts for family and friends for only $1 per item!
LEGO ROBOTICS
10 a.m. - 2 p.m.
SuGO Robotics
(
Near Mrs. Claus Kitchen
)
2 p.m. - 4 p.m.

GaCo Robotics
Garrett County Robotics Team 1629
(one demo near kitchen and one at Santa's Bakery)
Saturday at 4pm, admission is free
We are setting up for the live auction – vendors are leaving and the kids' activities are no longer available. Santa and friends are no longer on premises.
Visitors may enjoy a stroll through the decorated holiday exhibits and see what won prize ribbons and enjoy the on-stage musical performance.
5 pm Cash Bar open while bidders sign in for the live auction.
5:30 pm Buffet for BIDDERS ONLY, with special card and their bid number
6 pm PROMPTLY begins the Grand Finale LIVE AUCTION